Cosmetic Dental Services in West Lethrbridge
At Ivory Dental in West Lethbridge, we provide a variety of cosmetic dentistry services for you and your family. If you're looking for help achieving a brighter and healthier smile, ask us about the cosmetic dental services available to you.
---
We can help enhance the appearance of your smile! Book a consultation at our dentist office in West Lethbridge.
---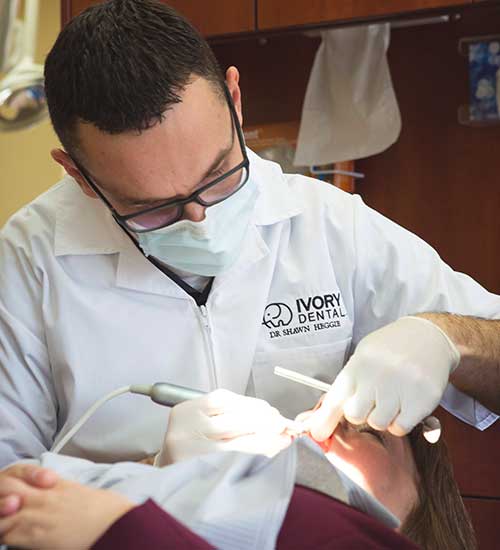 Dental bonding can repair damaged or misshaped teeth.
Learn More »
Full mouth restorations can correct several cosmetic dental problems for a fulsome solution. Learn More »
Inlays and onlays can fix broken, misshapen, chipped, asymmetrical or damaged teeth. Learn More »
We offer two types of whitening: in-office and at-home to ensure you get professional results. Learn More »
Dental veneers to help replace broken or chipped teeth, and improve your smile. Learn More »
Contact Ivory Dental in West Lethbridge
to book an appointment.