BOTOX® Treatments in West Lethbridge
At Ivory Dental in West Lethbridge, we offer BOTOX COSMETIC® or BOTOX® Therapeutic™ services to minimize the appearance of fine lines, or treat pain associated with TMJ.
Is BOTOX treatment for you?
BOTOX COSMETIC
A solution to unwanted ridges or creases in the skin called wrinkles. Wrinkles appear as people age although younger people may also notice them in their skin. These creases are most visible in the face, neck, top of forearms, and back of hands.
BOTOX Therapeutic
Used to treat the symptoms of Temporomandibular Joint Syndrome (TMJ).
BOTOX COSMETIC and BOTOX Therapeutic treatments at Ivory Dental
BOTOX COSMETIC treatment (onabotulinumtoxinA) is an injectable way to temporarily treat facial wrinkles. It works by stopping the facial muscles from contracting.
BOTOX Therapeutic treatments can also be used to relieve the pain and treat the symptoms of Temporomandibular Joint Syndrome (TMJ).
The temporomandibular joint connects the jaw to the skull. It is as well responsible for lower jaw movements. When injured or damaged, it can lead to a disorder called TMJ syndrome.
BOTOX Therapeutic treatments can be injected directly into the chewing (masseter and temporalis) muscles. It relaxes muscles and reduces tension and pain in the jaw area.
Preparing for BOTOX COSMETIC or BOTOX Therapeutic Treatment Consultation
For your first visit, list down a set of questions to ask your Lethbridge dentist. This way, you won't forget anything. Inquire about the cost of the treatment and if it can be covered by your medical insurance. You can as well discuss with your dentist the pros and cons of getting the treatment.
As with any dental procedure, it's important to be open about your medical history. Notify your dentist about any medications you're taking. Be honest as well about other dental procedure or surgery you have recently had. This will help your dentist decide whether the procedure is right for you. 
---
---
Contact us to book a consultation with one of our dentists. Request Appointment
---
Common Causes of Wrinkles
Smoking
Smoking accelerates the skin's normal aging process. This can be attributed to the reduced blood supply level on skin.
Activities and or Profession
If your job or activities you love require constant exposure to sunlight, you may develop wrinkles faster. Ultraviolet radiation breaks down the connective tissue in your skin. This causes the skin to lose strength and flexibility, which can speed up aging.
Facial expressions
Repeated facial movements such as smiling is another wrinkle cause. As you age, the skin loses its ability to get back to its natural shape. The lines may become permanent.
Aging
You may see wrinkles in your skin as you age.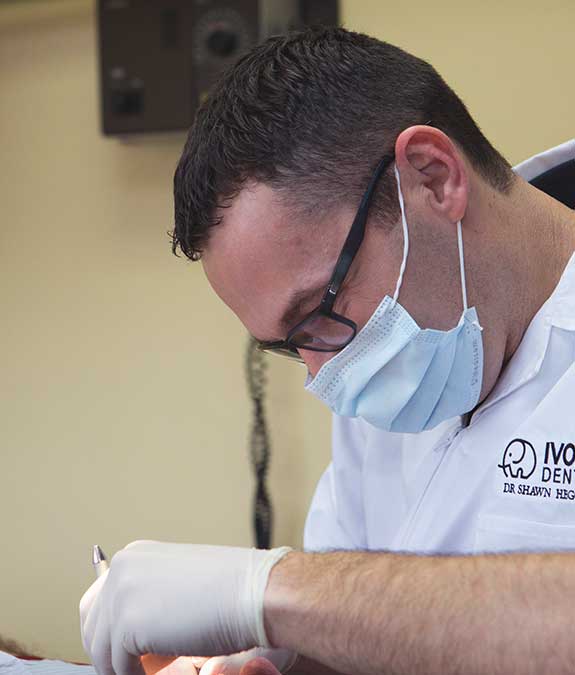 Get in touch with Ivory Dental in West Lethbridge